After the successful completion of many projects, Zem Builders added a new virtuous project in the catalogue of achievement named as "ZEM MALL". Zem Builders is gratified to provide its customers an enormous and very affluent shopping mall in Islamabad as a commercial funding opportunity.
In this huge mall, you are being provided with a lot of quality brands as well as spectacular inceptions for your ease and amusement. It provide an opportunity to the people who are fascinated in the inauguration of their business.
Bahria Enclave Islamabad is the key property of this astonishing architectonic gem. It is the huge amenity  for the residents of Islamabad.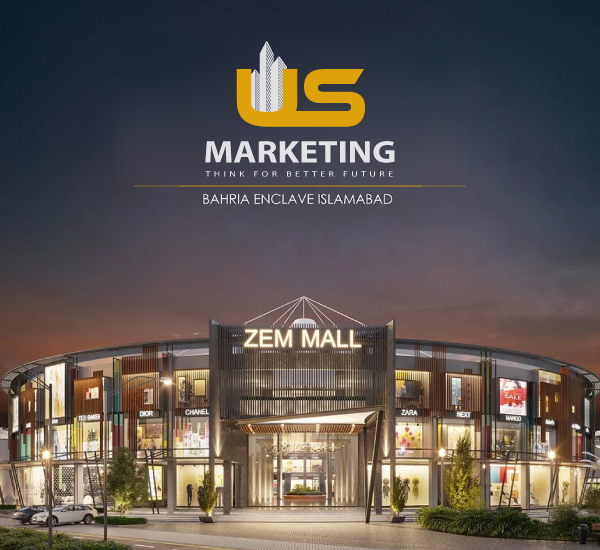 Location is a key component of place where we want to live and want a comfortable and healthy life experience. It has a very ideal and prime location . It is situated on Main Boulevard, Bahria Enclave, Sector A Commercial, Islamabad.